An increased number of clients have been requesting the sophisticated look of layered window treatments. This way of curtain installation has gained popularity not only because the finished result is gorgeous, but because they also serve dual functionality, making them ideal for any residential project.
Curtains and Blinds can be installed either inside or outside the recess. If you aren't sure what fit you are looking for, check out our article for all the information you need.
The requirement for layered window treatments
Our client approached us during this ongoing project's construction stage to discuss installing recessed curtain tracks for their bedroom. The requirement was to install tracks where the profile is concealed within the ceiling plasterboard. Additionally, the bottom of the track must be flush with the ceiling or recess line. The customer wanted the ability to stack the curtains on either side of the large window area, while keep the stack sizes as small as possible, letting in the most natural light when the curtains were drawn open.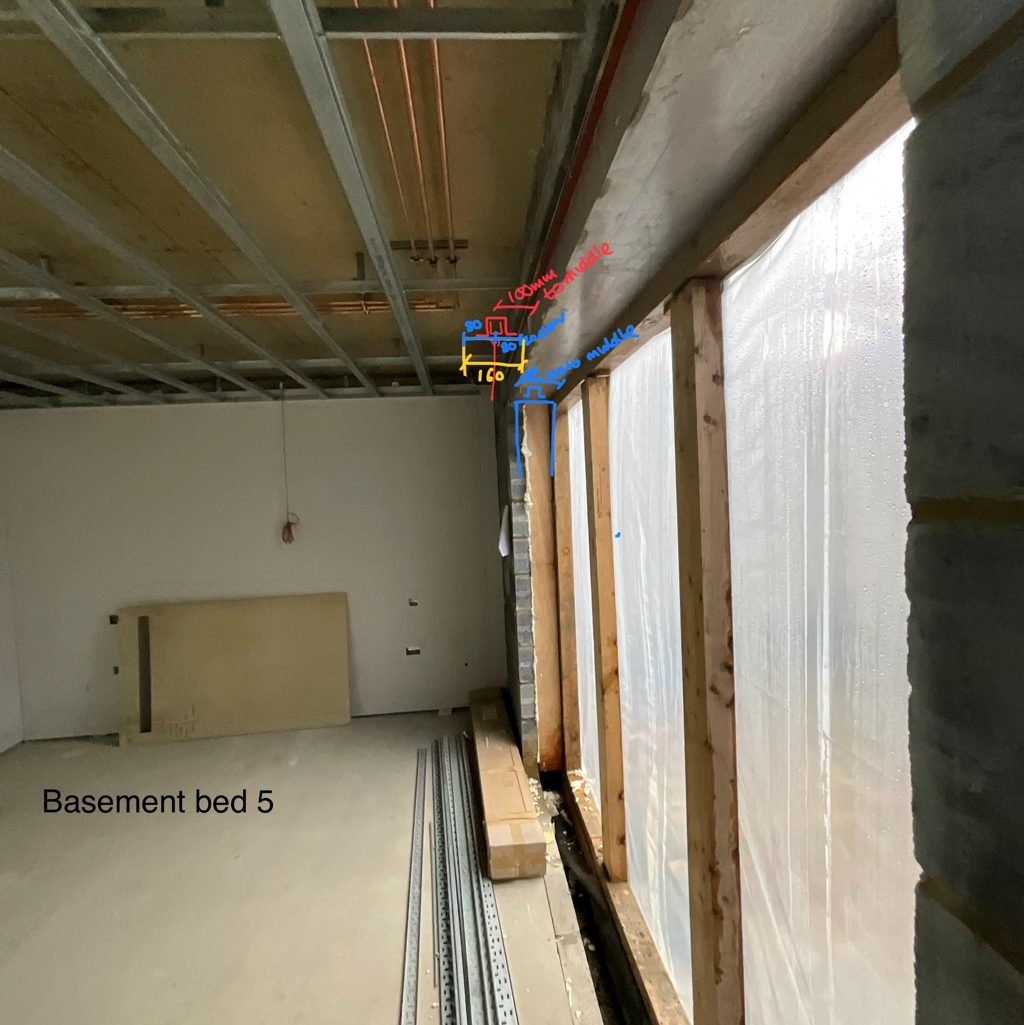 Our solution for layered window treatments
Our solution was to recommend the Blindspace TrackTrim Recessed Profile with our in-house Handmade Wave Curtains hung on the system. The internal Wave Curtain would be Sheer, while the External Wave Curtain would be made with a Blackout Lining. By creating this layered look, the client would be able to have complete control of the natural light and privacy both during the day and at night.
The layer closest to the window, the Sheer Curtain, would be mostly used during the day. The Sheer Curtain can filter harsh light and give internal spaces a gentle glow.
While the other Curtain, that will have Blackout lining, would be best for nighttime usage for blacking out external light, while maintaining privacy.
Electric or Manually Operated Version
For a slightly different version of this Blindspace profile, clients are able to put Electric or Manually Operated Curtain Tracks within from all types of leading Brands such as Silent Gliss, Diaz and many more
If you have any inquiries for your upcoming project, please contact us below.