For state-of-the-art window solutions, Diaz, is a leader in the luxury blinds market.
Our team of expert fitters installed the Diaz VS2 KL Self Adhesive Blinds for this project, as they are easy to install and do not require any drilling or screws. These no-mess blinds use an Adhesive profile which sticks directly on the window glass for a smooth application.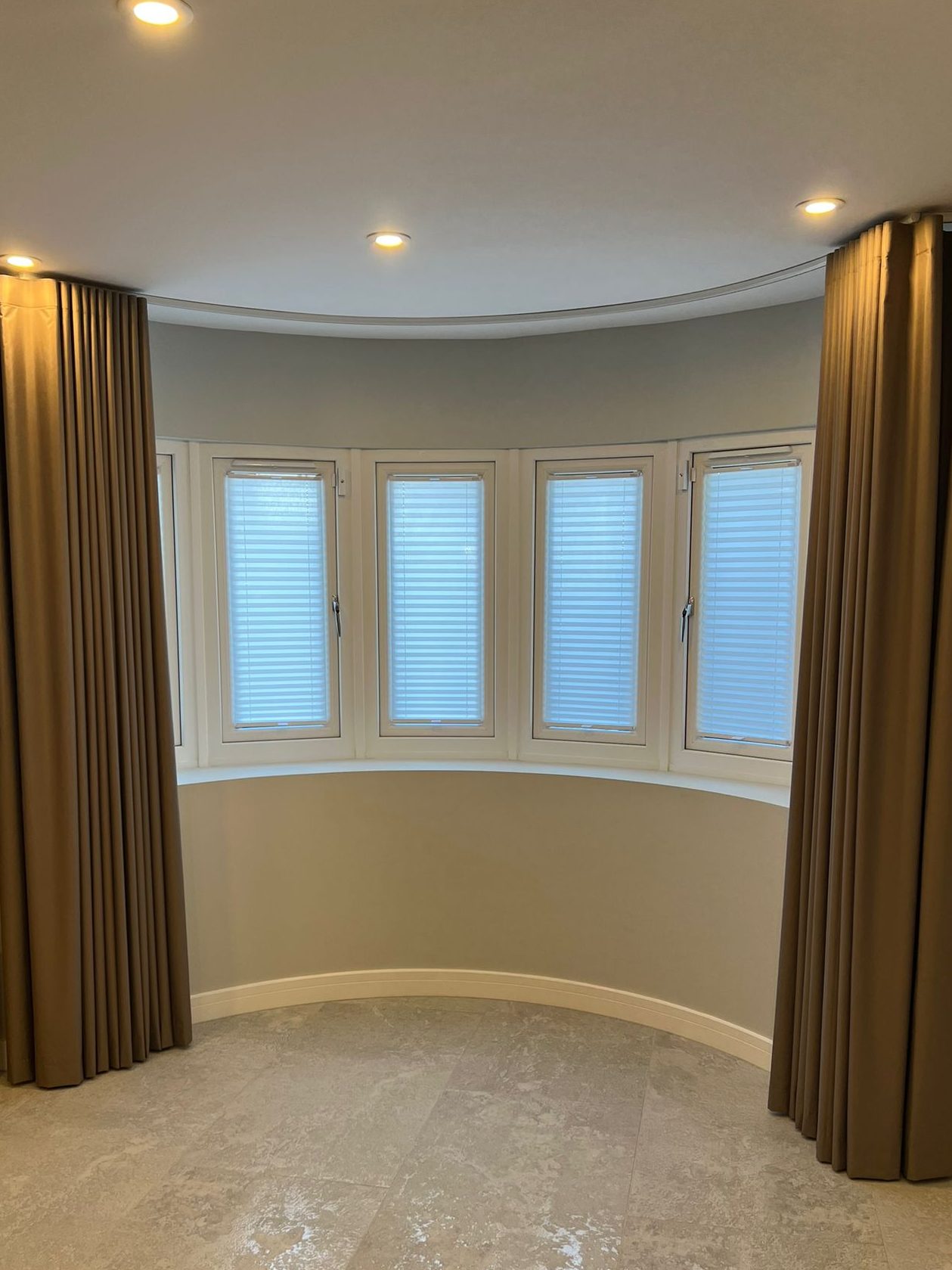 The blinds can effortlessly be opened or closed by moving the hem bar and headrail down or up. The system is constructed using a tension cord, with the tension pieces being attached to the adhesives at the top and bottom of the system.
These blinds are ideal for domestic projects with tilt and turn windows and smaller windows within hand's reach.
Diaz is a Shading Specialists exclusive blind company that is best known for their blind and curtain's sun protection, innovative technology, and sleek designs.