We were retained by a trade customer in London involved in the Blind and Curtain industry to conduct replacement window blinds and roof blinds in an exclusive apartment complex in the Covent Garden area.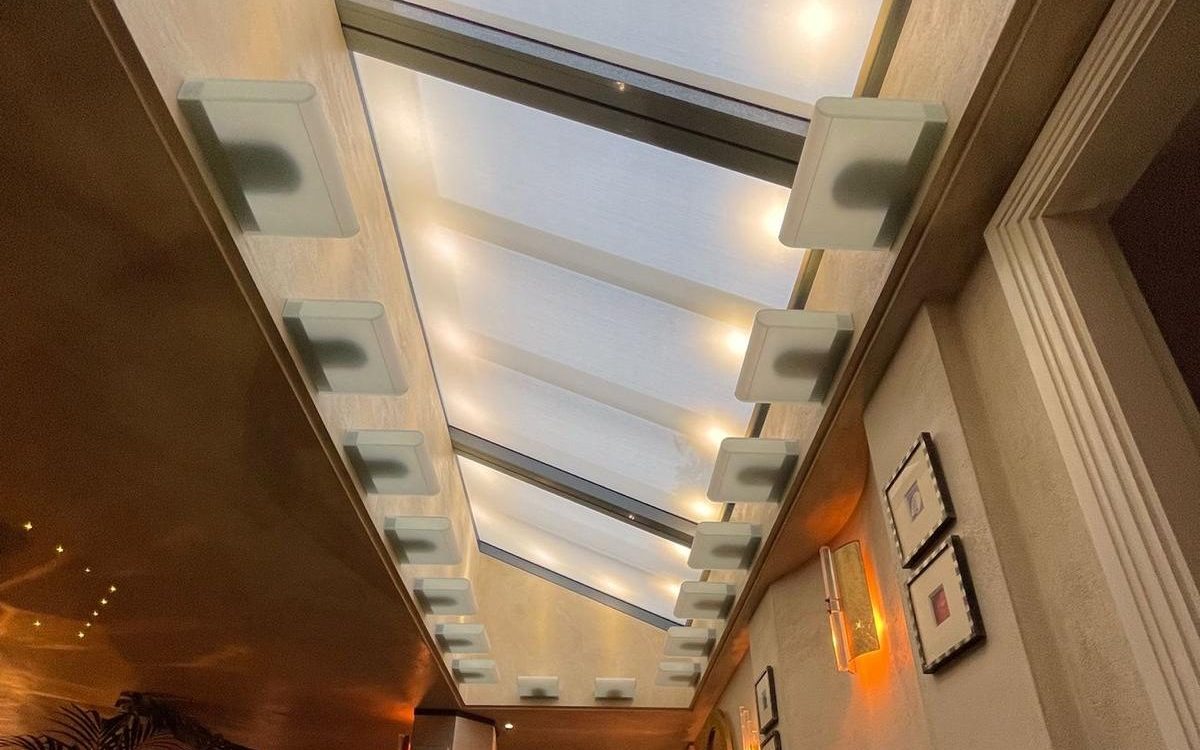 Requirements
When we arrived, we saw a number of existing Silent Gliss Roller Blinds and SHY Rooflights. The customer was installing a new Lutron Homeworks Lighting Control system to automate all the blinds/roof blinds from his mobile device and provide a solar control.
Solution
We measured and installed 16 no. Lutron Sivoia QS Roller 64 Electric Roller Blinds using E Screen 5% White/Linen Fabric S0220-E-5 on the windows. Additionally, we installed 6 no. Lutron Sivoia QS Electric Tensioned Roof Roller Blinds using matching fabric to complete the job.
Lutron's E Screen 5% fabric, composed from fiberglass and vinyl, was selected due to its high solar reflectant qualities, providing additional solar protection for this interior. Lutron's E Screen fabric is UL/GreenGuard Gold Certified, ensuring that the product emits a very low level of VOCs (Volatile Organic Compounds) compared to lower quality products and brands.
For the finishing touches, our fitters ordered all of the Hardware of the Roof Blinds to be RAL Sprayed using RAL 7031 Blue Grey in order to match the frames.
We also provided a Lutron Sivoia QS D105 Electric Curtain Track in White which was ceiling mounted with pre-existing curtains being hung.
The customer specifically wanted SILENT MOTORS and enhanced levels of Solar Protection. Lutron Shade Products have the benefit of a silent motor for their blinds and with the selection of the specialty E Screen fabric having high solar reflectance qualities, there is additional solar protection for the job.