For a lovely house located in Northaw, we had the chance to provide a range of window treatments as well as bespoke soft furnishings – specifically, cushions and bed throws. In terms of window treatments, supplied and installed a set of roller blinds, roman blinds, both electrically-operated and chain-operated. We describe in detail our work in each section of the house below.
Lower floor – Entrance
The entrance windows were covered with two types of blinds: Silent Gliss 4960 roller blinds and handmade Roman blinds. The operation type is electrical on roller blinds and chain-operated for the  Roman blinds. The white fabric used provides a balance between privacy and light control.
The blind hardware was covered in fabric to achieve the best look.
Master bedroom & bathroom
The master bedroom featured a bay window, where we fitted Silent Gliss 2350 headrails with handmade blackout Roman blinds. We were asked to make bespoke furry bed throws. The chosen fabrics were Altfield Fuzzy Wuzzy Faux Furs in sterling grey, with Velvet Contrast Lining.
In the master bathroom, we installed a pair of Handmade Lined Roman Blinds in Majilite/Dedar Finesse Gold fabric.
[pullquote cite="Bespoke Roman blinds for children's room" type="right"]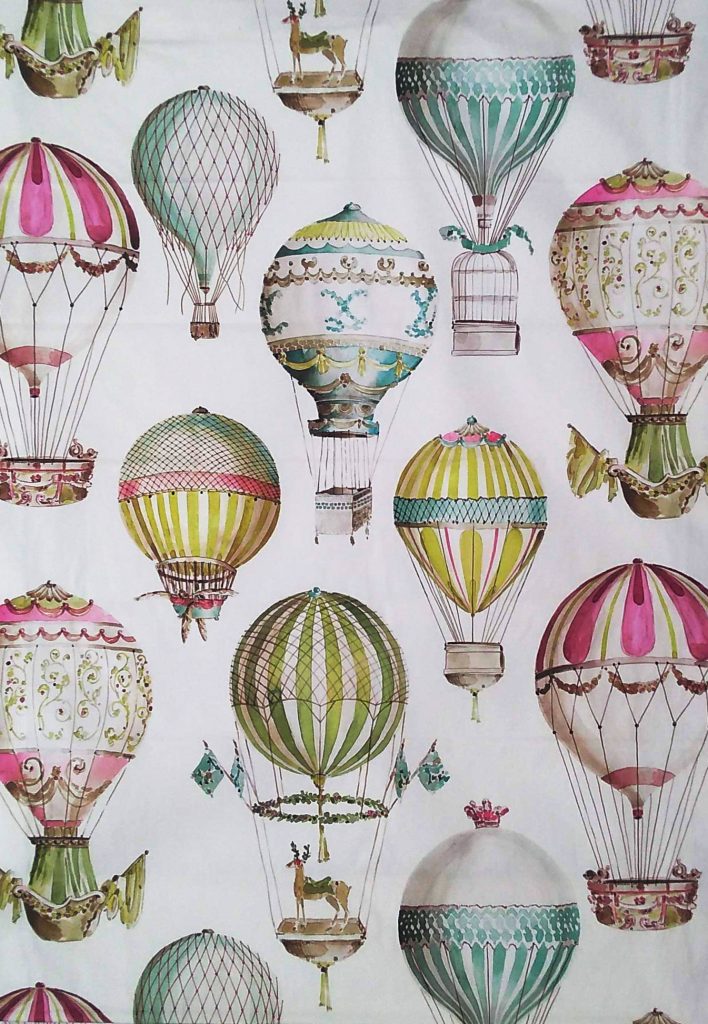 [/pullquote]
Remaining areas
The children's room featured one of our bespoke, lined Roman blinds, chain-operated, in a fun fabric choice.
For the living room, we also supplied a set of handmade piped cushions from our workroom, where also specialise in soft furnishings. The chosen fabric was Turnell & Gigon/Schumacher – Sophia velvet for the cushion and Jason D'Souza Aspen Snow for the piping.  Cushions included feather pads and concealed zips on the base. Quilting was done in an ivory thread to match the piping.
In the TV lounge, we installed a set of electrically-operated blackout roller blinds, placed behind blackout curtains, for maximum room-darkening and comfort.