THE EXPERTS IN BLINDS, TRACKS AND CURTAINS
Established in 1955, Shading Specialists have provided premium window treatments in high-end homes and beautiful commercial residences for several decades. Today, we are one of the leading suppliers and installers of specialist shading solutions across the United Kingdom and Internationally.
We specialise in the installation of luxury window treatments and the finest shading solutions on the market today. Shading Specialists offers a premium service that covers all areas of your window treatment journey, including the measurement, specification and installation of blinds, curtains, tracks and awnings.
Our professional installation teams work with leading manufacturers to supply premium products and deliver them as a cost-effective end-to-end solution. Our partners, Silent Gliss, Lutron, Markilux, SHY, Velux and Diaz, share our vision to provide a high-end service to our customers.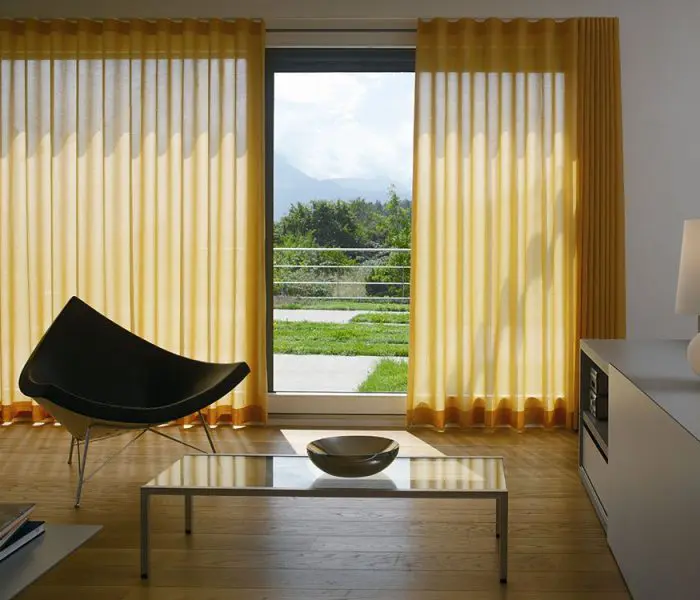 Who Are Shading Specialists?
Shading Specialists is a family-run business founded by the Goode family in Edgware, London. Sixty years on, we have a workforce comprised of expert fabric makers and a professional installation team providing extravagant window treatments.
Furthermore, our craft sees us working across the country in high-end properties and award-winning structures for over half a century.
Why Choose Shading Specialists?
With over 60 years of providing industry-leading solutions, Shading Specialists have a wealth of window treatment experience. Our expertise means can provide specific treatments for all window types.
From bespoke residential jobs to large-scale commercial projects, we guarantee to provide a high-quality service starting from the initial quote to the final installation.
The internal blinds come in an abundance of styles, systems and operations. So, it can be challenging to know what treatment will be best suited for a project's interior. We work with several manufacturers across sub-segments to bring as much choice as possible to our customers.
As a result, we can ensure you receive the best interior blind to complement the project. Combining our diverse range of blinds paired with our specification expertise.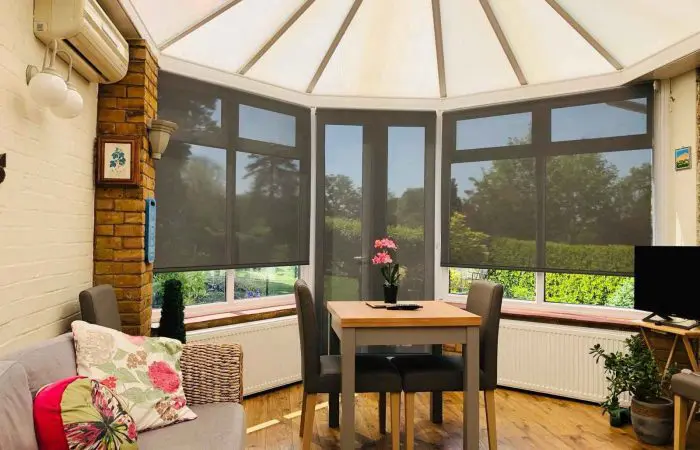 External blinds are a great option to incorporate into your home. Not only do they offer excellent shading that provides UV protection, but they also bring a sense of luxury to your outdoor space.
We work with industry leaders in external shading solutions to provide our customers with an extensive range of external blinds and awnings. Therefore, our wide selection gives clients a choice that aligns with the needs of the project.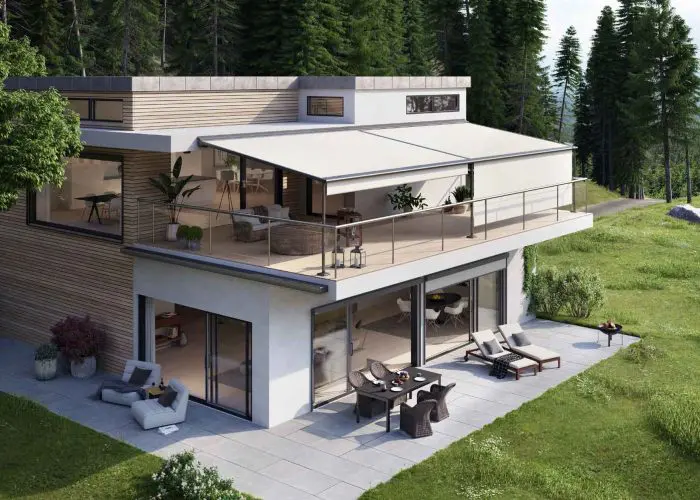 Our team of bespoke fabric makers can craft luxury soft furnishings for a variety of projects. We offer both fabrics only supply and full curtain makeup service options.
Also, we may supply machine-made or handcrafted curtains that are custom-made to our customers' specifications, depending on the project requirements. Our curtain experts deliver the highest possible grade of fabrics available on the market today, all manufactured in the U.K.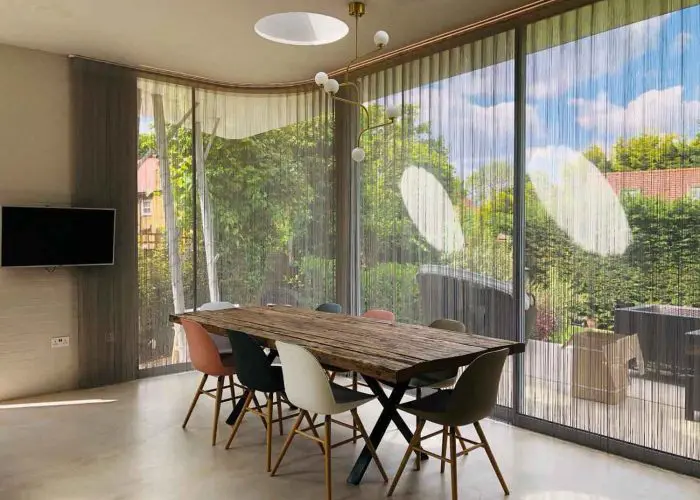 Our Partners
Specialised in Awnings, Patio Roofs, Glasoase, Conservatories and external shading solutions

Offer a wide range of roof window blinds, shutters, awnings and more